2014 Southeast Chick Chain
On Nov 8, 2014 Southeast North Carolina 4-H held its first Chick Chain. Over 40 youth from over 6 different counties traveled to Lenoir County to show and sale chickens.
The chick chain began in Ma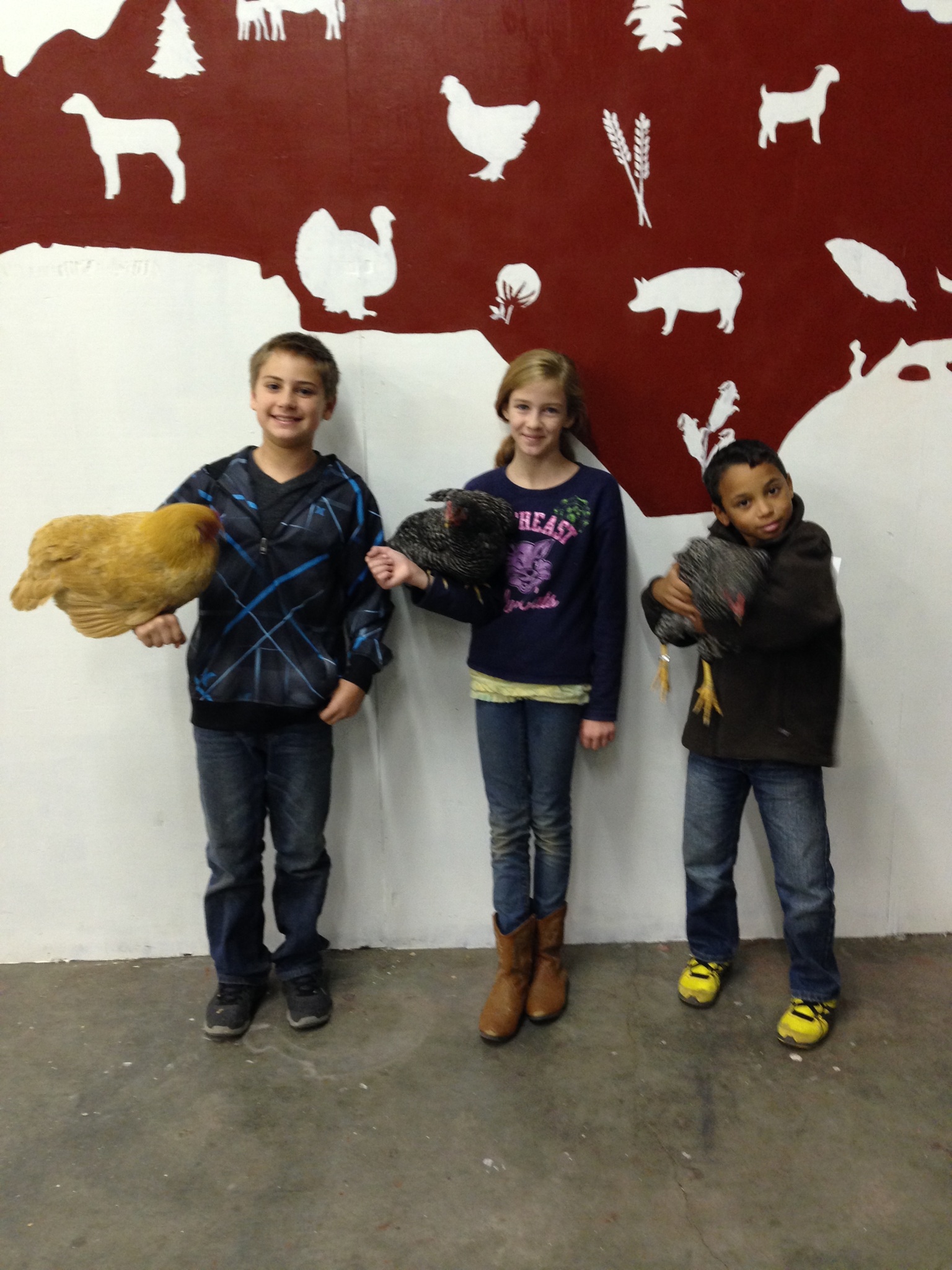 rch 2014 with sign up. Youth attended an orientation where they learned the basics of the chick chain, how to care for backyard chickens, and basic facts about chickens. Then in May 2014 youth received 10 chickens (buff orphington or barred rock). The youth raised the chickens over the summer and fall while attending showmanship workshops, mock local shows, and completing a project record book. Eleven youth registered for the chick chain in Pamlico County and 3 youth decided to show and sale their birds. Jayden Heath, Hayden Heath, and Kaitlyn Jeffers of the Cheetah Team 4-H club attended the show and sale. Jayden participated as a cloverbud bringing home a medal for his record book and a trophy for showmanship. Jayden was also able to sell three of his hens for $14 each. Hayden Heath also had a strong showing with 4th in his class for showmanship and breed of chicken. Kaitlyn Jeffers also did a great job with 10th place in her class for showmanship and 9th place for breed of chicken. Kaitlyn was also able to sell one of her roosters for $38. All of the youth did an amazing job.
A special thanks to Eve Honeycutt, Margaret Bell, and Emily Hardy for their assistance with showmanship and record books. Without your help Pamlico County 4-H would not have been able to participate.
If you are interested in learning about how to care for backyard chickens or animal showmanship please contact Sarah Delap, Pamlico County 4-H agent at 252-745-4121 or sarah_delap@ncsu.edu